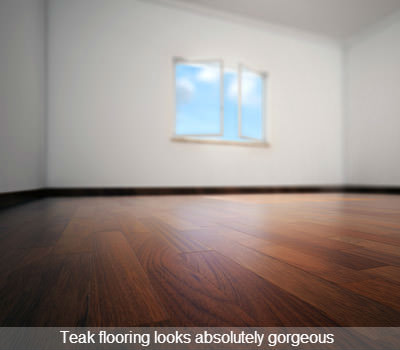 When it comes to choosing the right floor for your home, I am sure that you would agree that it can sometimes be a bit challenging, not to mention daunting for most people. If you are thinking of using teak, you have come to the right place!
In this article, I will outline everything you need to know about using teak for your floors. You will learn about the origin of teak, its uses, benefits and disadvantages, the estimated price, how to install it correctly (or make sure someone else does it right) and some easy maintenance tips for all kinds of teak (heartwood, sapwood, etc.). On a side note, if you just need to repair your wood floors from scratches, dents and other damages, check out that guide for more information. Let's get started!
Where Does Teak Wood Used For Flooring Come from?
Teak grows naturally in the countries of India, Malaysia, Thailand, Indonesia and Burma. It can also be found in countries in Africa and in the Caribbean. However, if you find teak floor planks at your local distributor and it's not labeled as being "imported", its has probably been grown in a local forestry. Before teak planks can be harvested, trees are left to grow for up to 80 years and can often reach around 50m in height.
PRO TIP #1
Buying locally grown teak flooring (in the U.S) is a great choice if you are wanting to save some money. It's usually more affordable because you don't have to fork out for the additional shipping costs, etc. that have to be added to imported teak. However, when buying locally grown teak planks, I highly recommend that you only purchase from trustworthy companies (such as Pacific Coast Teak) that deliver only the highest quality wood. Also, if you are feeling adventurous (or are on a super tight budget), you can also sometimes
find teak in wood pallets
, which you can break up and reuse, provided you follow my guide on how to do this safely.
Teak comes in planks and can be installed in any type of room. Due to its look and water resistant properties, it can be used in kitchens, living rooms, bedrooms, bathrooms and for all outdoor applications as well.
What Are the Advantages of Using Teak Floors, Compared To Other Hardwood?
Teak flooring is a very durable and visually appealing type of hardwood. It has a yellow-brown appearance (some variants have a bit more of a honey-gold color) which becomes darker as it matures (unless it is exposed to direct sunlight for extended amounts of time). While is less common that other types of wood flooring but is generally considered to be one of the better types of hardwood flooring materials that you can use for these reasons: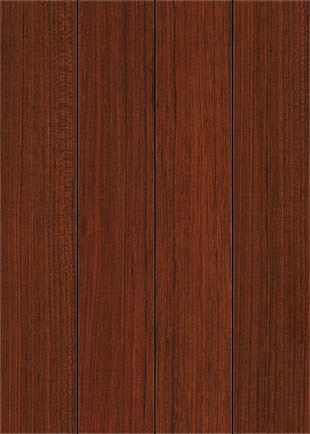 It is very strong – It is relatively high in its total tinsel strength, which means it will not break when put under tension and will be able to resist most of the wear and tear that other hardwood flooring may not be able to stand up to. This means that you will not risk damaging the floor when you move furniture around or through heavy foot traffic.
It has a high oil content – This prevents it from drying out and cracking over time. The oil content in the teak wood will not cause slipping. It is beneficial for the preservation of the wood, the same way that oil is beneficial in preserving leather.
It's mold, rot and fungi resistant – Its natural oils give it this ability and these oils remain in the teak wood after it is processed for flooring, leaving you with its benefits.
Teak wood repels water – The tight grain structure prevents water and humidity from penetrating through the wood. Its natural oil also helps to fill in the micro pores in the wood and provides a seal for your floor.
The wood doesn't warp – Since this wood has natural oils and a tight grain structure, this prevents it from warping or bending, something that is often an issue with other hardwood.
It's insect resistant – Termites and other insects cannot eat through teak wood (mainly due to its hardness and oils) which will eliminate the need for future issues that often arise with wood that doesn't repel critters.
It's green friendly – Teak wood doesn't grow in rainforests like some other wood (used for flooring) does. Just remember, if you are concerned about saving the environment, try and stay away from wood that is taken from over-harvested forests and protected areas.
Are the Any Disadvantages to Using This Type of Wood?
It's a bit expensive – Although most people love teak, this type of floor is usually imported (much like brazilian walnut floors and other exotic wood) and retail stocks are sometimes low because not everyone can afford to buy it. However, please remember that you can check for locally supplied teak (if it's available) and this is often much more affordable and readily available to the general public.
It can experience color fade in direct sunlight – If areas of your teak floors are exposed to direct sunlight, the darker color will begin to fade slightly over time. This is pretty common for most dark wood flooring. However, this is easily avoided by making effective use of mats and rugs (or even occasionally moving furniture around a bit) or by scheduling a lovely wood refinish every couple years.
Slight chance of allergic reactions – Although its extremely uncommon, there is a slight possibility that you could have a mild allergic reaction to this type of wood floor so keep an eye out for any rashes, etc that might appear when you touch these planks. However, to be honest, if this was an issue for you, you would probably know about it already from past experience.
How Much Does Teak Flooring Cost and Which Grade Is Right for Me?
There are different levels of wood quality that you can buy. Teak wood quality falls into one of five different categories (with the highest quality being the most expensive).
Builders Grade
Value Grade
Premium Grade
Designer Grade
$9.00 – $11.60 per sq. foot (entry level teak)
$10.40 – $13.20 per sq. foot (best value for your money)
$12.40 – $15.80 per sq. foot (fantastic quality but a little expensive)
$12.40 – $15.80 per sq. foot (premium teak, very expensive)
While builders grade quality is still decent, the best flooring options are value grade and premium grade teak wood. This will give you a near perfect flooring look without forcing you to spend the premium amounts that the designer grades will cost. I highly recommend that you purchase prefinished teak planks that have a small beveled edge otherwise you will get uneven joins between them, which doesn't look great in most cases. However, if this is something you are specifically looking for, ask your local supplier for "square edge" planks.
Special Offer: Get a Free Teak Floor Quote (United States Only)
We have partnered with Networx to help our readers get affordable teak flooring quotations from contractors near them. Simply
Quick Overview of Installing Teak on Your Floor
If you are hiring a contractor to do this for you, most of these steps will not apply to you. However, it's always good to educate yourself, even if it's just to make sure that the person you are paying is doing it right. Please keep in mind that I am going to write this as if you were doing the work. Before you start, you will need the following tools:
| | | | |
| --- | --- | --- | --- |
| Prybar | Mallet | Vacuum | Planks |
| Nailgun | Broom | Saw | Spacers |